Collection: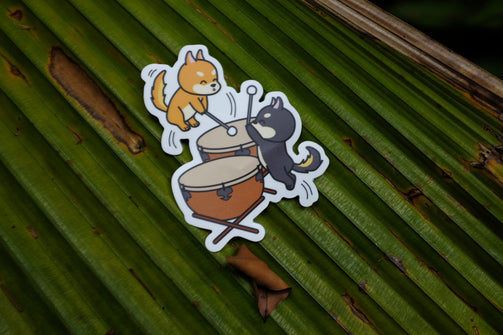 Collection:
Two shibas, one rhythm
Two shibas, one rhythm
Regular price

Sale price

$4.00
The Hotpot Shiba Friends are percussionists at the Fluffy Philharmonic. This inseparable pair of shibas are a fan favourite, with a considerable following on FluffTube. Their magic pet, Bola, makes cameos in their videos.

Each set contains a sticker and a collectible story card.